SM-050 Set and Dial Indicator for SM-600 and SM-1000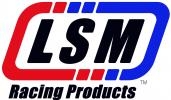 SKU: SM-050
Do you need an extra hand when making critical measurements? Thanks to LSM Racing, now you can.
These new spring machine dial indicators and mounts remove the hassle of holding tools perfectly steady
SM600while you try to accomplish two things at once. When used with the LSM Racing spring machine spring tester,
this dial indicator and base will make testing valve springs an easy process.
Use with LSM Bench Tester SM-600 and SM-1000
Available with and without Dial indicator, or Electronic indicator.