SM-600 LSM Bench Top Valve Spring Tester, Checker, valve spring checking,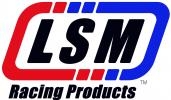 SKU: SM-600
Use it in the shop and take it in the trailer. This LSM tool is a fast and easy-to-use precision bench top valve spring tester. Just bring the spring to installed height, lock down the precision stop, and check a box of springs quickly, easily, and with precision accuracy. The innovative horizontal design and footprint ensures stability on the bench top. It is rugged enough for everyday use in the shop, yet designed for portability to take on the road. Available with a 600 lb (SM-600) or 1,000 lb (SM-1000) gauge.

Description

Features:

LSM Racing products, LSM SM-600 and LSM SM-1000 Bench Top valve spring testers, for checking or testing racing or anther similar valve springs
Two models for use in the shop or to take to the races
600 and 1000 lb. gauges, 160# gauge available on special order for lighter springs
Precision bench top valve spring tester, works fast and is easy to use
A quality tool at a good price
Bring the spring to installed height, lock down the precision stop and quickly check a box of valve springs
Made by Logan Smith Machine in the USA, rugged and portable
SM600 for 600# valve springs
SM1000 for 1000# valve springs

Specifications

Base Actual Size:  12 7/8" Long x 6 1/2" Wide x 5 1/4" High
Actual Size including the handle:  19 1/2" Long, open and 17" Long, closed.