LSM SC-800 / pc-100SLC / -Combo Valve Spring Compressor and Spring Tension Testing Head On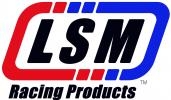 SKU: LSM SC-800 / pc-100SLC / -Combo
A good way to save money on precision tools is to buy a combination package put together by
Racer Bob. We have checked out these tools and find them to be of excellent quality, USA Made.
LSM PC-100SLC Valve Spring Tester for Head on testing applications,
with slant handle. Provides a fast and easy way to check the seat pressure of your valve springs with the Head on. Adjustable to the perfect length across the rocker Slanted handle with extension options for easy access. (Optional model PC-100 with straight handle). Accurate and reliable results with either. LSM makes the most versatile valve spring tester available! Can be custom ordered with a 400 lb. or 160 lb. gauge. LSM has developed the standard for valve spring compressor for removal, or installation "on engine" for valve spring replacement. The Logan Smith Spring compressor, for removal and installation tools are the best designed, easiest and fastest to use combo model includes.
SC-800 SB Chevy made in USA for 7/16 stud mount rockers.
Time to upgrade to LSM racing products from that old Moroso tester.
SC-800 FOR STUD MOUNT ROCKER SYSTEM ON HEAD FOR 7/16 STUD
optional 3x8" adapter available (SC-801)You won't need an extra set of hands so you don't lose your keepers. All LSM on Head Valve Spring Compressors have a tapered flange retainer housing that can fit springs as small as 0.800" up to 1.600". And they can easily and safely handle 1,000 pounds of seat pressure with our screw down method that will not spin back. We have available valve spring compressors, and removal devices for all of the current race engines. Made in USA of aluminum and red in color. No need to take off the pedestals - our compressors bolt right to the stands! Changing broken or weak springs on the car are a one person job. See SC-800/PC-100SLC/-combo to save more dollars.