SM-60 LSM Combo, Bench Type Valve Spring Tester, SM-050 Set Tester Dial I00ndicator set, with .001 Dial Indicator, Insize 6 Inch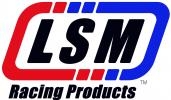 SKU: SM-600 Combo, LSM Setup tool Dia
COMBO Model with SM-600, LSM SM-050-set Dial Indicator, Insize 1108-1500 Digital Caliper for setup.
Use it in the shop and take it in the trailer. This LSM tool is a fast and easy-to-use the LSM SM-600 precision bench top valve spring tester is an innovative horizontal design and footprint ensures stability on the bench top.
Available with a 600 lb Made by Logan Smith Machine in the USA, rugged and portable SM600 for 600# valve springs. Just bring the spring to installed height, lock down the precision stop, and check a box of springs quickly, easily, and with precision accuracy.
Save 15% by purchasing the Bundle.